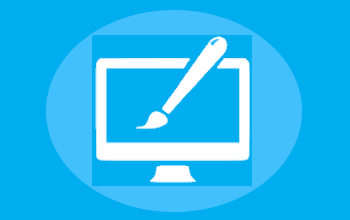 Hiring A Website Designer
Below are some smart tips that will assist you in avoiding mistakes when hiring a web designer.

1. Paying Too Little or Too Much
We all get what we pay for. In today's market everyone that owns a computer and goes online has become an authority of website design. From your accountant to your next door neighbours teenage nephew all believe they can produce a 'winning' website. Most don't have a degree or limited experience in marketing. Yes, we all want something for nothing and purchasing a website is no different. TV ads have convinced us that websites can be made for 'nothing' and will produce 'magical' results. Many businesses have convinced themselves that paying money for a website is dollars lost. Whereas, if the site costs only a few hundred dollars or better yet free then that's money they are saving. It is the pennywise pound foolish syndrome. Cutting costs on a website you risk purchasing a site that is unprofessional, lacks marketing savvy and can reduce your sales and company marketing image. DOWN UNDER online has experience in presenting the perfect balance to gain marketing success.

2. Over Paying
We had a client and showed them a website designed by another company and the design was a perfect fit for their business. We explained that the company who designed the site was over-priced. We also prepared a budget that was 70% less than what they would pay if they went with the other company. We even guaranteed our work. Believe it or not the client went with the other company and paid $12,000.00 for their new site. Buyers can be convinced that some designers have magical powers. Some time later we met with the client and asked how their new site was performing. We were told that the site wasn't producing any more or less than the one we had originally designed. The simple fact is that paying thousands of dollars for a site won't influence the outcome. All professionally designed site are made up of programming code. Try not to let a design firm fool you. It's the design work and the marketing savvy of the designer that makes the difference.

3. Hiring a Designer instead of a web developer
Website designers and graphic designers are artists. They concern themselves with the aesthetics. Most designers do not comprehend the purpose of a website. What good is a pretty site if it can't be found?

Generally the purpose of a site is to market and sell a product or service. A good site will motivate a visitor to make contact or sell directly. Designers are focused on design and lack marketing savvy. That's where a Website Developer comes in. The developer has been trained in design but also should maintain a level of expertise in marketing - driving the visitor to make a decision which results in money in your pocket.

4. To have or not to have CMS
CMS stands for Content Management System. CMS is programming code built into your site that allows you to manage and update the content of your site. While most website developers offer CMS it has been our experience that the buyer wants it up to the point that they have to spend the time going through the learning curve of using CMS and then making the updates. Most buyers conclude that the cost of CMS was money mis-spent and end up having the developer do the updates for them. However, without CMS you're 100% reliant upon the site developer to make your updates and changes. Make sure your developer offers CMS but also make sure that if you don't spend the extra money for CMS the developer is available to make the changes and updates in an affordable timely manner.

5. Lookout for Hidden Fees
Down Under online has competitors that will offer an attractive low cost budget and then surprise you with additional costs. The way to avoid hidden costs is to be clear about what you want, what your objectives are and then have the developer put a budget together in writing that defines the exact fees for service.

6. SEO and Social Media Experience
What good is having a pretty site if the site is not found?

Gaining site visitors is the lifeblood of generating new business and gaining income. Sources of traffic can be Google and other search engines, which is SEO (Search Engine Optimization) or how people find your site in the organic indexed listings. Another way the site is found is through Social Media such as Facebook, Twitter, YouTube and Instagram. They are environments that people share experiences inasmuch 'word of mouth'. It's the social thing to do - discuss and share ideas and experiences. Social Media will generate site visitors and sales. Make sure the company you work with are well versed in SEO and Social Media.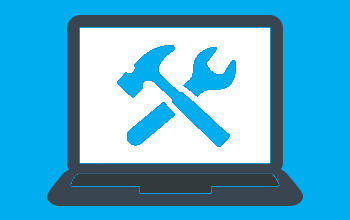 Professional Website vs Do It Yourself
A professionally designed site costs money. A DIY is considered free. So you have a choice of costs from $0 to $100,000+. $100,000+ for a site is out of the question for most firms. However, we have observed one past client who foolishly hired a competitor and they charged the company $12,000.00+ for a site could have completed for $3,500.00. Needless to say they sold this past client a 'bill of goods'. So how do you know what you want and need for a website? Let's review.

A new business just starting out has limited resources and needs immediate results. That is one of many benefits working with a professional can bring - immediacy of results. How many free websites are sitting in the top 50 of search keywords? Not many if any at all. These free sites are minimal and limited and in some cases that is all a small business might need. But, don't expect this type of site to perform well with the engines.


What is a DIY site builder?
You've probably read or heard there is no such thing as a free lunch. It's true and it applies to DIY sites. One way or another you're going to pay the price. As noted above it could turn out looking simple and great but the engines won't give your site good placement. A DIY site offers you pre-designed templates. You won't need to know CSS (content management system) or HTML and program languages to create your site. You'll be limited to the DIY designers set coding and functions.
A professionally designed site - what do you get?
The answer is simple - it depends on who you hire, their level of performance and results and of course their reputation. A professional designer can be an extension of your vision. The designer will take a concept and turn your ideas into a reflection of what you want and need to market your product effectively. Because of pre-designed templates a lot of companies are all starting to have the same look and feel. A professional designer brings to your business a unique and marketing savvy website design that will set you a part from you competition.
Who Should Use a DIY Website Builder?
The Hobbyist
The Blogger
Unfunded Startup Business
Undeveloped idea
Small Non-profit
The real choice here is if you are not making money and don't expect to make money then use a website builder.
DIY Website Builder vs Web Designer
Advantage - Fast & affordable with an 'ok' design
Disadvantage - Lacks marketing savvy, poor SEO, lost sales, limited design
Web Designer vs DIY Website Builder
Advantage - Professional unique design, marketing savvy, SEO optimized, saves time & less frustrating end result
Disadvantage - Up front costs, takes time to launch, quality and price varies
Conclusion
It comes down to taking a chance vs. gaining a reward from the marketing experience. If the whole purpose of a site is to generate income, or you're already generating income then the professional is the way to go. A DIY can actually reduce your sales and chance of success. If your product is unproven, has limited chance of making money and you're on a shoe-string budget then DOWN UNDER online has an option to give your business a
fighting chance
in a very competitive market.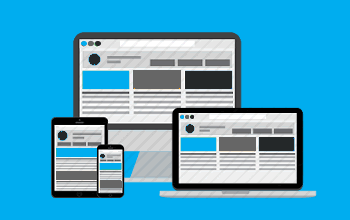 Successful Websites All Have . . .
In this article, we cover five things all successful website designs have in common. We discuss how you can implement these design elements into your website with the assistance of your website designer.

The 5 points discussed will give your website an effective marketing approach while unsuccessful websites will fail in different ways.

When a visitor comes to your website they do not want to think about the website itself but be engaged with the content and experience of clicking through the website.


#1 Simplified Design
Minimal is best to get the marketing message in front of the viewer:
2 / maximum 3 colors
2 / maximum 3 font types
3 / maximum 4 font sizes
#2 Content
Use bullet points for quick reading when applicable - a visitor does not have the time to read extensive text
Use quality imagery that is optimised for fast loading and best markets your business
#3 Organisation
Easy to navigate the website with no more than 2 clicks deep
Navigation links should be positioned in a highly visual way
Structured for the viewer types who need to find the information they are looking for very quickly
#4 Loading Time
Fast loading for all pages of a website
Crucial for the visitor experience as well as search engine rankings
#5 Responsive Pages
Website optimised for mobiles, tablets, laptops and desktops
More than 60% of Internet viewers now use their mobile only
To Sum It Up:
Do not let your marketing message get lost by an 'busy & overdone" website. Keep it simple and developed for both the vistor types as well as search engine robots.